Before I had my son, I put a decent amount of energy into planning my workouts for the week. Setting which days I would strength train, which classes I would go to at my gym, checking the weather for the best days to run, etc.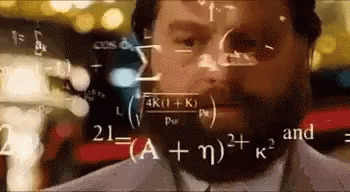 My exercise plan after my son is MUCH different.
I still love a good workout, but it's no longer the focus of my day, let alone my week. I no longer exercise according to my schedule, so I rely on a few tools to ensure I exercise remains a priority, but not a stress.
Here are three things that make exercising as a busy mom much easier:
The YMCA
The first time I worked out AND showered with Owen in childcare, I told my mom I felt like I was cheating. Seriously, I do not know what I would do without my Y membership!
The biggest pros to joining the Y are the price and the childcare. Rates vary, but we pay only $74 a month for a family membership which includes 2 hours of childcare every visit, and discounts on any paid programs.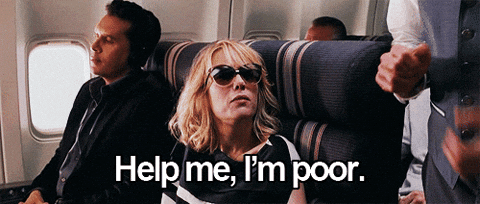 This means you get to workout and shower by yourself while your kiddo is playing with new toys, new friends, and is being cared for by people you'll feel comfortable leaving them with (at least at ALL of the locations I have visited).
I use the Y for both solo workouts, when I feel like zoning out to a podcast and doing my own thing, and group classes. I started taking step, and if you haven't taken a step class since 1990, I guarantee you absolutely nothing has changed. In the best way. They have a pool, which I would have used the hell out of when I was pregnant, and is now fun to swim as a family on dreary days.
One more plug is their Kids Club and Parent's Night Out programs. At our location (I frequent both Downtown Asheville and Woodfin location), Monday and Wednesday mornings you can sign up for Kids Club and for $15 you can drop your kid(s) and leave the facility from 8:00-11:45am. Parent's Night Out is two Fridays a month from 5:15-9pm, same price and same concept but most parents use this for a date night as opposed to running errands.
Fit4Mom
In case you haven't heard of Fit4Mom, they are an empire franchise of fitness classes and wellness programs with the motto Strength in Motherhood.
The pros of Fit4Mom classes are the incredibly personable and knowledgable instructors, the ability to include your baby in your workouts, and (the biggest pro) the community of moms.
Ask any mom who frequents Fit4Mom classes and they will tell you how they came for the workout, and kept coming for the strong friendships and support.
The number one reason my clients hire me for help achieving their fitness goals is for accountability. When it comes down to it, we all have the ability to do a workout on our own, but having a group of fellow moms to workout alongside is what makes you look forward to working out. It's like a moms group that will get you in better shape!
Aside from the YMCA, childcare at gyms can be pricey, and if your kids don't do well there – i.e. the staff is always coming to find you 20 minutes after you drop them off – that's a huge barrier to you being able to workout! Fit4Mom's signature class, Stroller Strides, was designed for moms to get a killer workout without worrying about childcare.
I believe in Fit4Mom's mission so much, I became an instructor! I'm excited to be leading Asheville's first Fit4Baby classes, meaning mamas-to-be can start building their village before they even have their little one.
YouTube
The Y and Fit4Mom are perfect for when you can commute to a workout, but let's be honest, there are days that getting you and the nugget out of the house simply isn't in the cards.
When the timing just doesn't work, I turn to YouTube. There are a plethora of quality workout videos on YouTube, all for FREE! You can save your favorite videos, and subscribe to channels you consistently like so you aren't rabbit-hole searching every time you want to workout.
I recommend creating playlists of your favorite workouts in a few categories (Yoga, Strength, Prenatal, Cardio, Barre, etc.) so you have a library that is easy to search. Here's how to do that:
Find the video you want to save, and hit the plus sign/SAVE option.
Here, you will be given the option to save to a current playlist, or create a new one. Select "Create New Playlist" and enter your category (i.e. Cardio), and select "Create".
Ideally, you'll be able to get in the whole thing during a nap or playtime, but if you can't, you can pause it and come back to it later in the day. Remember, breaking a workout up throughout the day still counts, and any amount of time is better than zero time!
Here are some of my favorite channels you should check out first!
POPSUGAR Fitness
Brett Larkin Yoga
Yoga with Adriene
Fitness Blender
HASfit
Yvette Bachman
For fresh fitness videos without the hassle of searching, subscribe to my Motivation Monday emails and receive an inspirational quote, exercise video you can do at home (i.e. no equipment), and healthy recipe to your inbox every Monday morning! Sign me up!
I work with women from preconception through early motherhood, when exercise has a way of falling by the wayside. If you could use outside accountability, email me at Samantha@simplywellcoaching.com and during your free 20 minute Discovery Call we can decide if you're a fit for health coaching!